We have taken the experience that we have gained as sport scientists to develop and refine the Training Room. This is a program that focuses on what we see as the three key pillars of fitness: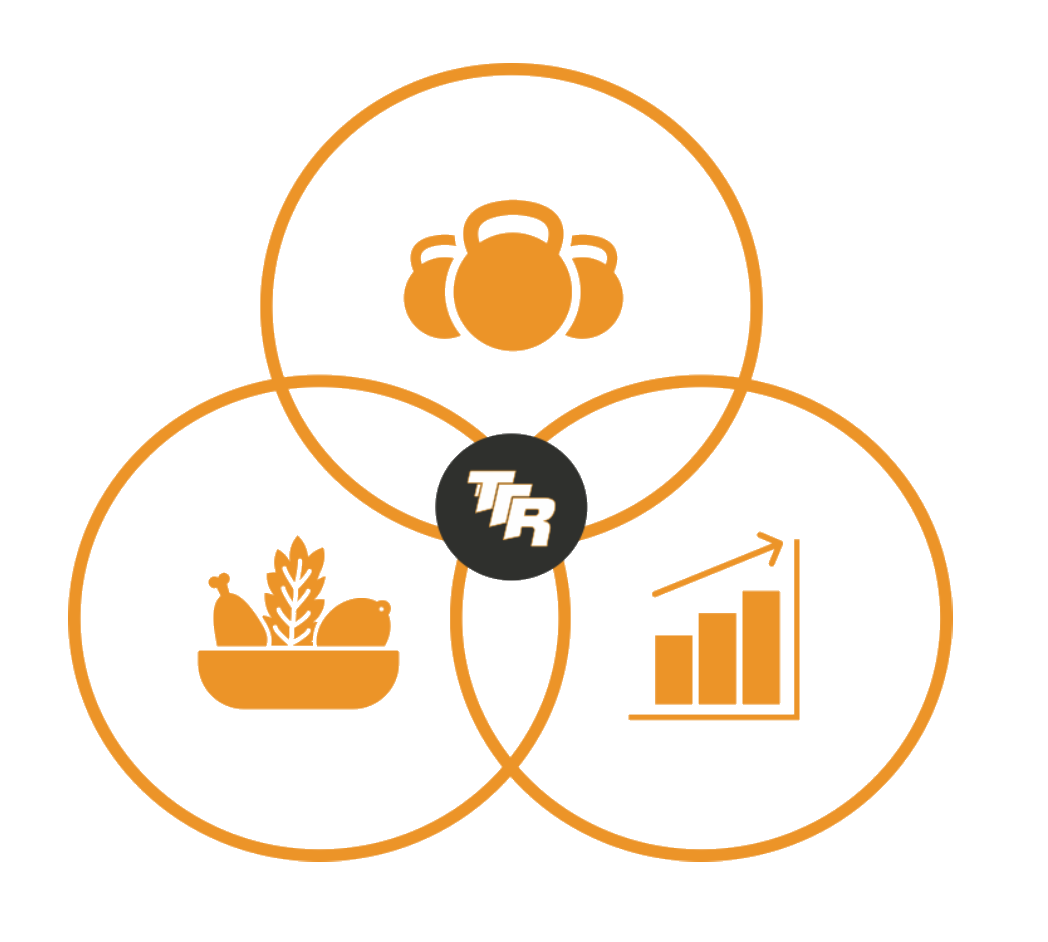 With regular workouts, home programs, progress checks and even online training with Zoom, joining the Training Room gives you access to a range of tools including nutritional awareness and educational support. You are joining a friendly community that shares a common goal, getting fitter and living a healthier and more active life!
GET A FREE CLASS PASS NOW
Use the form below to get your free class pass for the Training Room.
Our goal is to inspire you to take control of your life and become fitter, stronger, healthier, more confident & more resilient.
The Training Room aims to push your body and mind to new heights. We like to think of it as real fitness, for real people.
We understand that greater simplicity enables far greater effectiveness.
Avoiding scientific jargon, fancy equations and complex strategies, we provide you with the tools, resources and support system that will help you achieve your goals.
BEGINNER
A basic introduction to your fitness journey that acts as a stepping stone for long term positive change. Work within the beginner training guidelines until you are comfortable to progress to a higher level. A perfect process for beginners and those looking to make small changes to their lifestyle.
INTERMEDIATE
As you become more confident in your ability, an increased training intensity is another step in the right direction towards your goals. A chance to build on the progress made as a beginner and time to prepare for future growth into the next stage of your journey.
ADVANCED
Now that you are super confident in your abilities, this is where you really start to realize your potential and continue to see growth both physically and mentally. TTR coaches are there to guide you whilst you also take ownership of your fitness journey.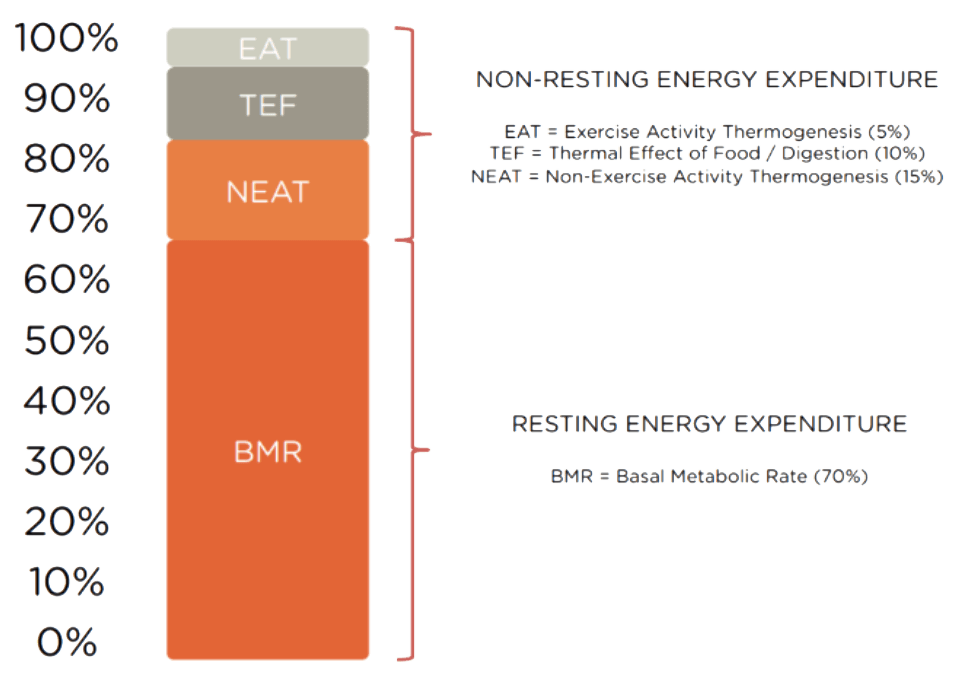 Did you know your body is utilising energy all the time? To stay alive your body burns calories that keeps your body functioning, this includes functions that range from maintaining your cardiovascular functions to movement. We call this your Basic Metabolic Rate or BMR.
Your body also uses up energy for digestion after you eat, this is called Thermal Effect of Food or TEF.
You can help your body burn more calories by being more active in your day to day life, like walking, doing chores or choosing the stairs instead of the elevator. This is called NEAT.
Last but not least, your body will expend energy and burn the most calories while exercising, this is called EAT or Exercise Effect Themogenesis.
NUTRITION
One of the three key pillars in your fitness journey, learn about how the Training Room incorporates nutritional awareness and education to empower your success.
FAQS
We have collected all of the most popular questions that we hear from members at every stage of their experience in the Training Room. 
OUR TEAM
Learn more about the team of coaches behind the Training Room and how they apply their expertise to every aspect of the program.
The Training Room is a group exercise class in Dubai powered by The Physical Training Company, one of the top personal training companies in Dubai. This is a total body workout, providing a safe and effective option for people who want to achieve fitness goals. We adopt a holistic approach that incorporates nutritional & lifestyle education and awareness whilst also minimising and preventing injuries. FInd out more and get a FREE class pass by visiting our website ttr.ae today!
TTR is located within the Just Play facility in Al Quoz:
Just Play
15 A St
Al Quoz. Dubai