Frequently Asked Questions
Absolutely. The first time you join us one of our coaches will take the time to introduce you to the concept and exercises, going over your fitness history and any details of injuries or issues which will be accomodated with variations in each exercise.
We are often asked on the importance of diet and nutrition. Whilst gains in strength, endurance, stamina and muscle mass can be gained via exercise, adhering to a balanced nutritional strategy is the key to losing fat and achieving other health gains. To sum up the best answer would be that your nutritional intake or diet has the biggest impact on your body!
Getting a knock or an injury is a part of life for a lot of us. Having a highly qualified & experienced injury rehabilitation and recovery coach in the form of Ketih O'Malley-Farrell means that every exercise is programmed with injury prevention in mind, in addition to this multiple variations are offered for exercises to allow you to work around injuries safely. You should always inform your coach of any injuries or issues that may impair your movement prior to the start of any class, and as always, consult your medical professional if in any doubt.
The Training Room's design features scalable exercises, that makes the workouts suitable for absolutely everyone. 
Our smartphone app gives you complete flexibility in managing your relationship with the Training Room, you can book one session at a time, buy packs or get a monthly unlimited membership. Click here to learn more about our app.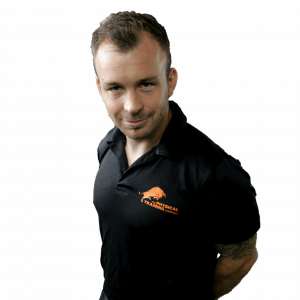 WANT TO TRY A CLASS?
If you are thinking of trying the Training Room, all you have to do is click the button below and give us your details. You will receive an email with more information and one of our coaches will get in touch with you to get you booked in.
GET A FREE CLASS PASS NOW
Use the form below to get your free class pass for the Training Room.
FOLLOW TTR
Follow The Training Room on social media at these links:
FIND TTR
The Training Room is easy to find, we are located in Al Quoz in Dubai at the Just Play sports centre. Our address is:
15 A Street
Al Quoz
Dubai