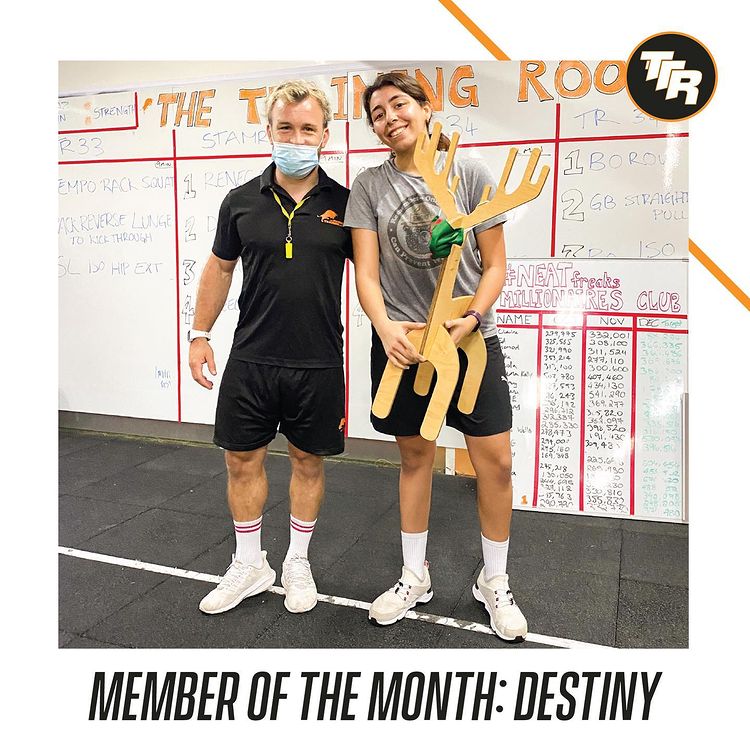 GET A FREE CLASS PASS NOW
Use the form below to get your free class pass for the Training Room.
member of the month january 21 - destiny
Our December Member of the Month, and beloved Rudy (by @ply.concept) goes to.... @destiny_mouawad, who absolutely smashed her way through 12 Days of Fitmas, completing every single workout 💪 in addition to all the classes last month!
In just a few months at #TheTrainingRoom, Destiny has quickly become one of the most active members — joining all Outdoor Club activities, 🚶🏽‍♀️racking up all the steps, following the nutrition plan, and putting 100% in every class. Well done, Destiny!
Keep it up 🙌