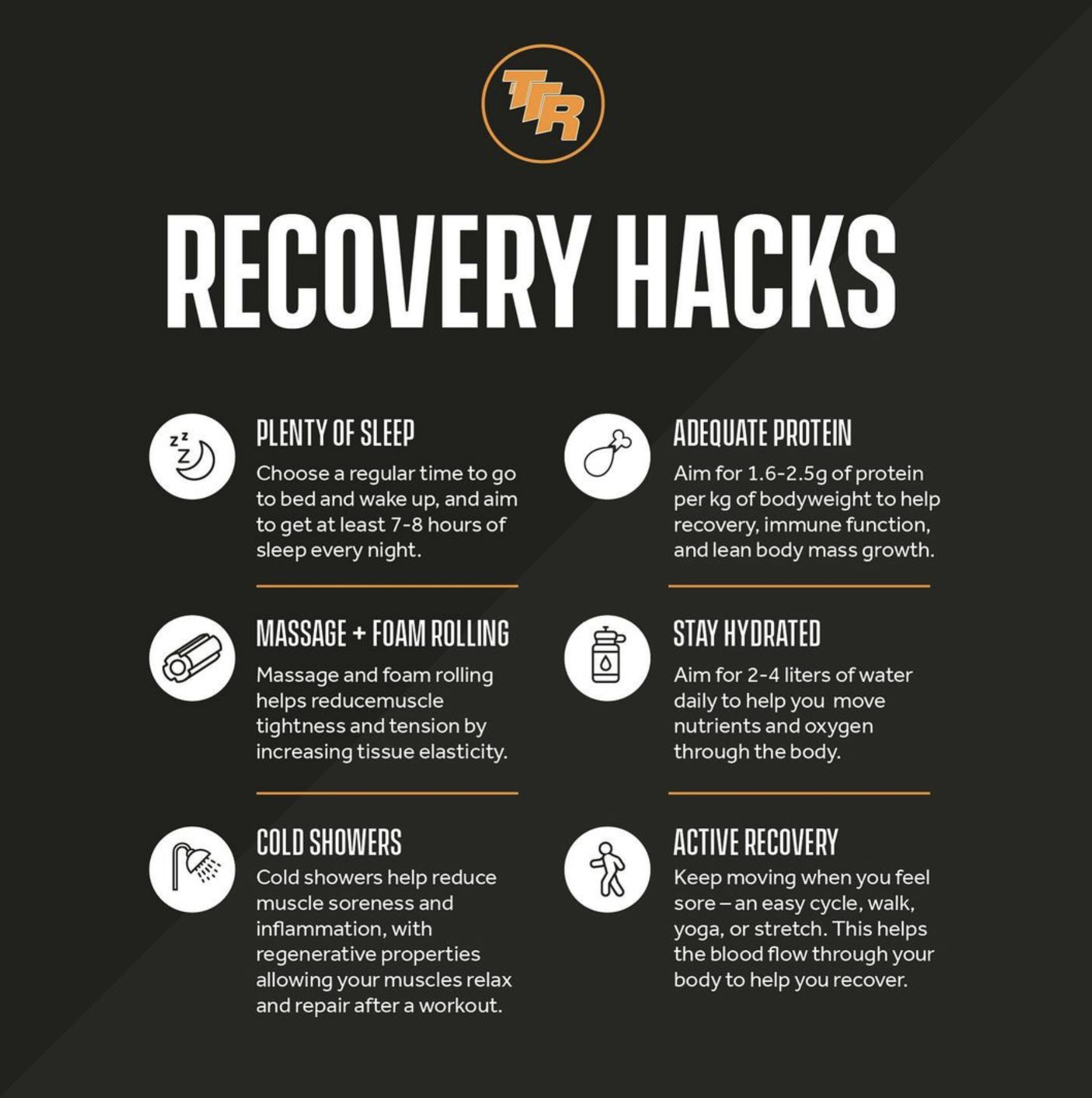 GET A FREE CLASS PASS NOW
Use the form below to get your free class pass for the Training Room.
Did someone say massage? 💆‍♂️ yes please.
Now that hellweek is over, you may still be feeling the after effects (aka DOMS 🤤).
Here are our tips to help you maximize recovery to stay healthy and at your best.
Follow these recommendations and your body will thank you. 🙌
A solid recovery routine is essential to keep your body running efficiently, allowing you to continue making progress!💪
What is your favorite recovery routine?